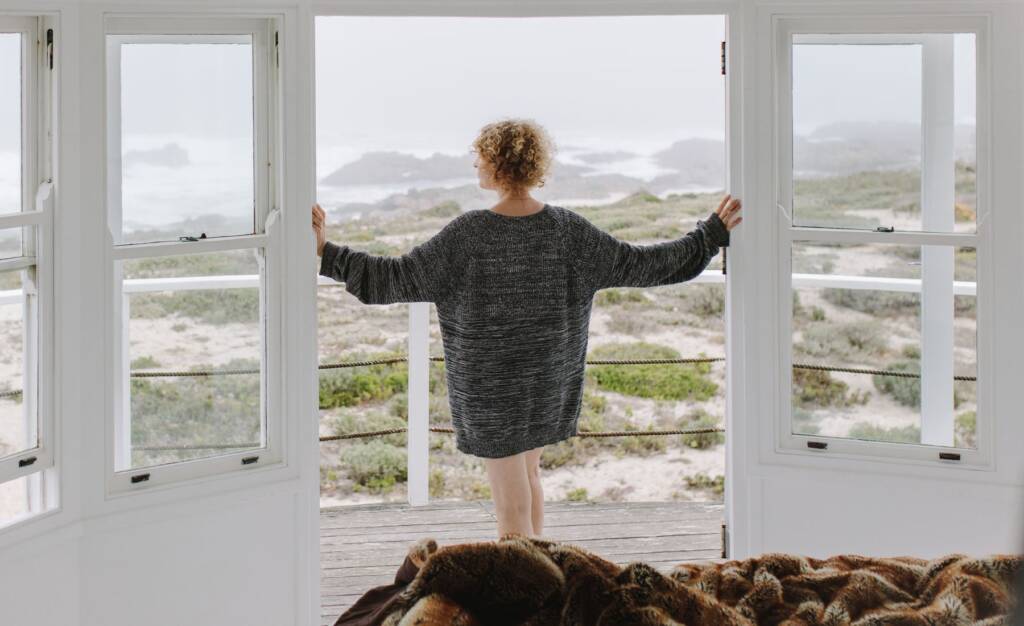 Whether you prefer a quaint beach cottage or a sleek, modern oasis that captures panoramic ocean views, beach home styles across the country are as distinctive as the inhabitants within. But no matter where you live, a beach dwelling offers one thing in common—a meditative sanctuary in which to unwind, connect with the ocean, and gather with family and friends. If you've ever traveled from coast to coast, you can't help but notice the array of architectural styles that reflect the area's overall aesthetic, culture, and climate conditions. Like local cuisine, beach homes exemplify the charming characteristics of their location and reveal their true sense of place. So, join us as we embrace the beach life and discover some of the most iconic architectural beach home styles of the South/Southeastern region and how they came to be. 
Lowcountry Style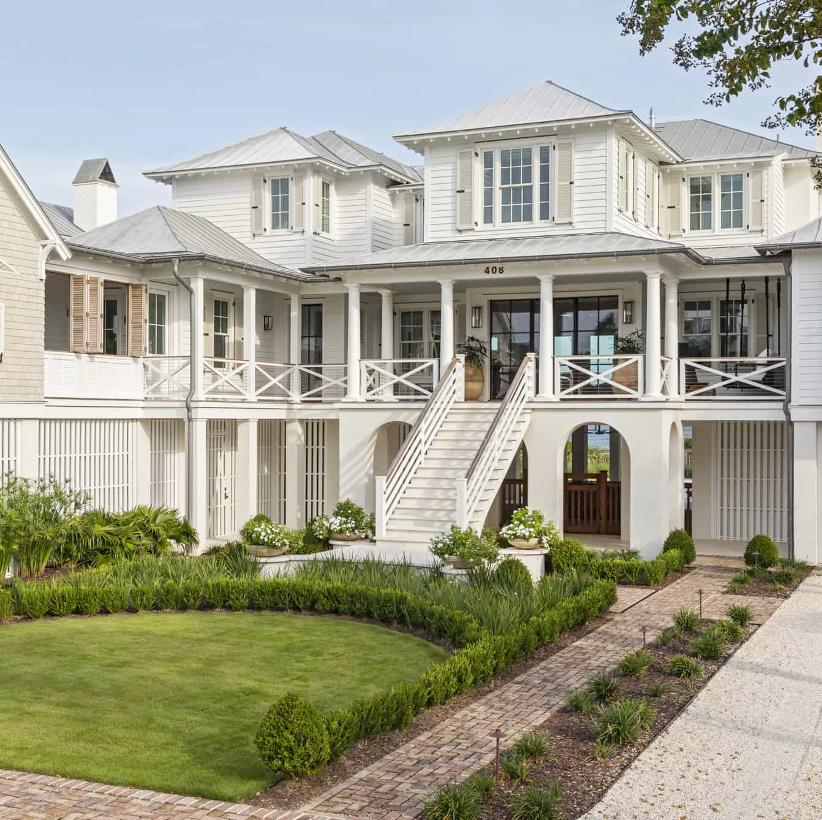 Echoing the comfort and pace of the Deep South, Lowcountry-style beach homes are gracefully designed with simplicity and practicality in mind. Originating along the coast of South Carolina—a region known as the Lowcountry—this classic Southern style emanates an air of effortless elegance synonymous with beach life. Developed in the 1700s, Lowcountry-style architecture was strategically designed to invite ventilation and natural airflow for this subtropical climate. Deeply rooted in tradition and Southern hospitality, this regional favorite conveys comfort and practicality with its shady verandas, breezy screened porches, and spacious open-concept rooms.  
Other features quintessential to Lowcountry design—and well-suited for warmer beach climates—include high ceilings, shutters, and double-hung windows with top openings to allow hot air out and bottom openings to let in cool evening breezes. In addition, transom windows help create more ventilation and natural light, and durable metal roofing deflects the hot sun and protects against tropical rain and dangerous hurricane winds.
Classic Key West Style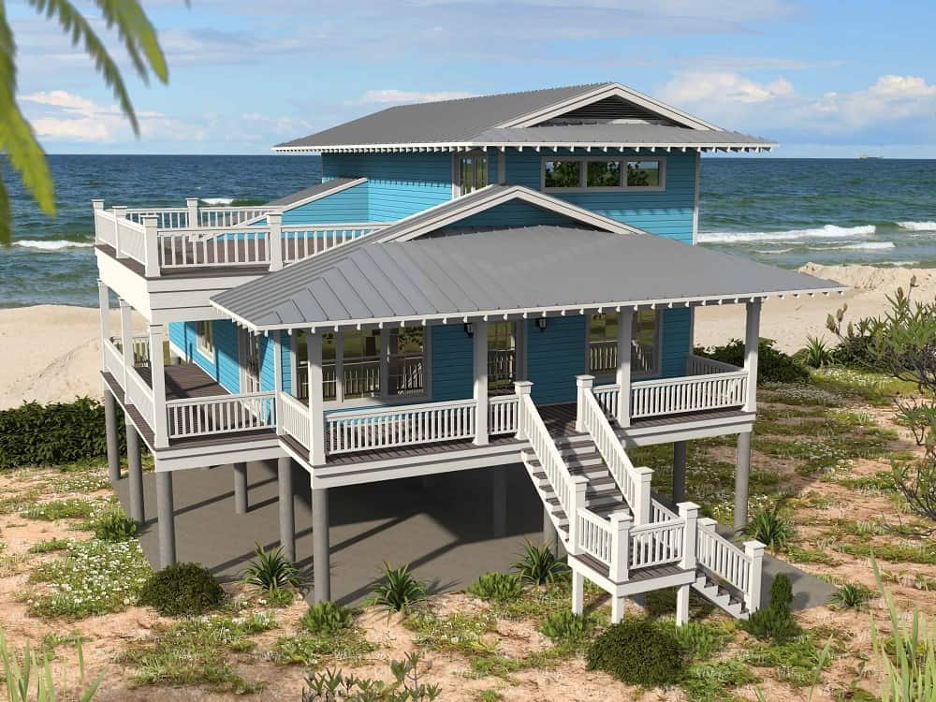 Who wouldn't want to embrace the historic charms of Key West and its laid-back beachy attitude? An area famous for its sunset celebrations and local hangouts frequented by Ernest Hemingway, this region embodies the purest essence of carefree beach living. Displaying a colorful mix of British Colonial and Bahamian flavors, the classic Key West beach home style emanates a free-spirited aesthetic with its candy-hued exteriors, vibrantly painted shutters, spacious front porches, and hurricane-durable metal roofs. White picket fences and white trims stand out against the lush tropical foliage. In addition, bright primary hues and citrus shades take inspiration from the region's parrots and tropical plantings.
Many beachfront homes incorporate stilt bases to protect from high tides and storm surges, and wraparound porches on every level invite salty sea breezes and open-air living. To capture the Caribbean-inspired feel of the area, the interiors often include eclectic, reclaimed furnishings with a well-worn vibe. Key elements include Bahamian-style shutters and woven ceiling fans, natural fibers, low-maintenance fabrics, and whimsical seaside accents like conch shells, painted furniture, and brightly colored artwork. In addition, the vibrant aesthetic is often counterbalanced with neutral shades that take their cues from the region's weathered natural elements like driftwood, sand, shells, sand dollars, and seagrasses.
Mediterranean Style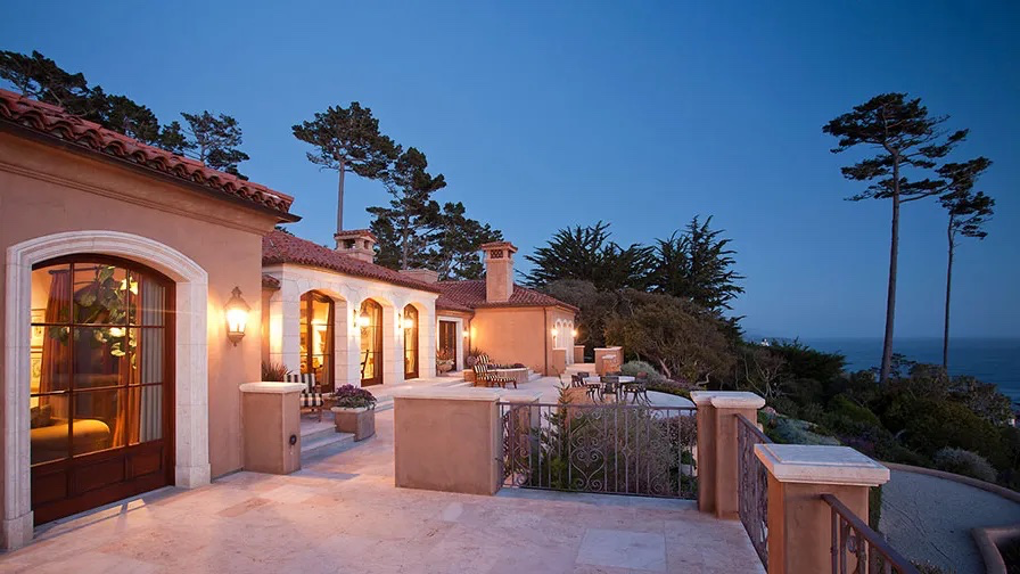 Rooted in the architectural styles of Greece, Spain, Italy, and other countries that border the Mediterranean Sea, this timeless aesthetic is a beautiful interpretation of coastal design. Mediterranean style emphasizes indoor-outdoor living and lends itself to both classic and contemporary looks. Well-suited for warm, sunny climates, this fluid style includes terracotta tile roofs, wrought-iron embellishments, and graceful arched doors, windows, and other interior elements. Designed for optimal airflow, the interior spaces capture a breezy feel complemented by rustic finishes, including natural stone, exposed wood beams, and hardwood or tile floors.
In addition, Mediterranean-style beach homes focus on splendid outdoor views and lots of natural light. The interior palettes exemplify neutral hues, natural finishes, and white plaster walls. Materials exude an earthy, organic aesthetic, including natural woods, tile, terracotta, rattan, wicker, jute, wrought iron, and breathable textiles like linen and cotton. Accent colors honor the natural environment and lean toward cool ocean hues and sunny golden tones. Also, green foliage such as cypress trees and potted lemon and olive trees will bring a Mediterranean feel to any landscape where the climate permits. The airy interiors and spacious outdoor terraces, balconies, and patios lend themselves to hospitality, large-scale alfresco entertaining, and lavish indoor dining. In its purest form, this pared-down aesthetic embodies simplicity and a less-is-more approach that emulates seaside living.
Coastal Cottage Style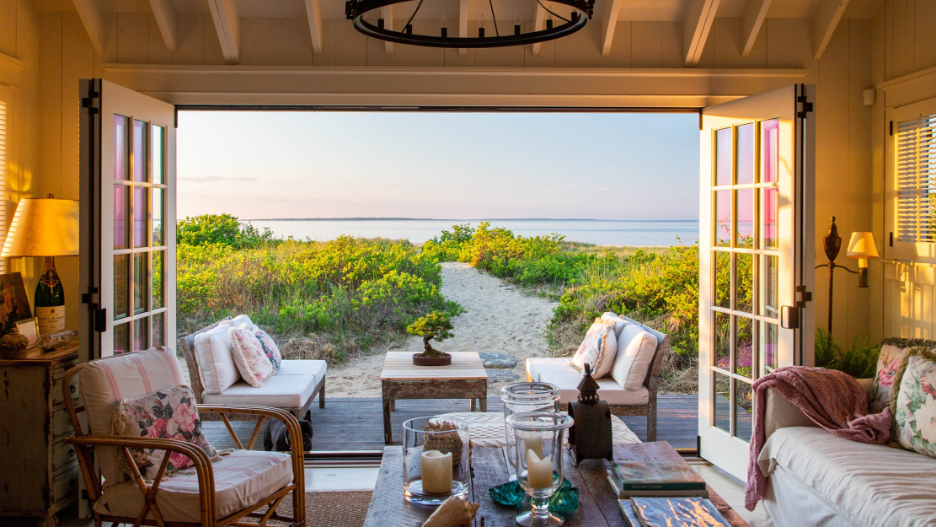 A timeless favorite, coastal cottage style has a blissfully relaxed and inviting appeal, making it ideal for beach home retreats. Cozy and comfortable, the look is often characterized by airy porches that connect visually to the beach. Worn, weathered finishes, charming beadboard walls, a delightful texture mix of wicker and natural-fiber rugs, and a soothing color palette inspired by water, driftwood, seagrass, shells, and sand create an unmistakable sense of casual comfort that speaks to beach living.
Plus, rustic surfaces show their rich patinas and the imperfections of age while combining effortlessly with the luster of stone countertops and modern appliances. This no-fuss look emulates the easy-living mindset of those who embrace the beach life. Bare feet, wet bathing suits, kids, and dogs are always welcome here.
Modern Coastal Style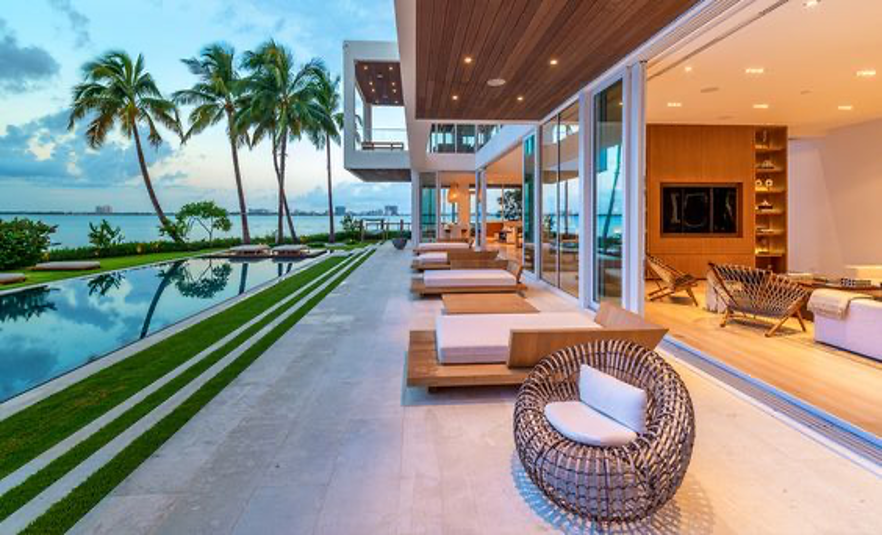 The antithesis of coastal cottage style, modern coastal style offers a fresh, pared-down take on beach living. Forgoing the kitschy accents, beachy décor, and vibrant colors, this aesthetic embodies sleek minimalism, clean lines, subtle palettes, and bold shapes. Against a soft, nature-inspired color scheme, modern coastal interiors use textural elements to bring them to life and create tactile, visual interest. Woven sisal or seagrass rugs, weathered driftwood accents, and seashell embellishments harmonize with the windswept beach environment, bringing a satisfying sense of balance. Organic materials and shapes, sleek contemporary furniture, and abstract artwork that evoke tranquility all contribute to this minimalist style. Soft cottons and crisp linens are the fabrics of choice and pair well with textural pillows, blankets, and throws.
If you're eager to explore beach living options in the Southern region—or anywhere else across the country, for that matter—visit Beach-Homes.com, select your desired state, and discover the beauty of beach life.