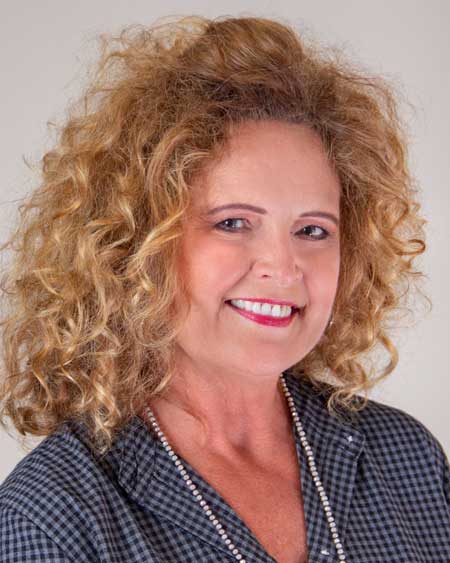 Real estate leader. Title insurance company owner. Non-profit founder and president. Doris Phillips brings a unique blend of experience, determination, and knowledge to her leadership position as COO at Lake Homes Realty and Beach Homes Realty.
A real estate broker in multiple states, Doris co-leads Beach Homes Realty and Lake Homes Realty with her husband, Glenn.
Doris oversees the day-to-day operations of the nation's largest beach-focused brokerage and lake-focused real estate brokerage.
Beach Homes Realty serves 10 states (and growing) and Lake Homes Realty serves 34 states, all with a blend of traditional real estate and specialized technology for beach and lake properties.
In her 20s, Doris was hired as an entry-level file clerk by Martha Ferguson for her Birmingham real estate title insurance company. Ms. Ferguson was a tough, old-school boss who saw potential in Doris and continued to push for her growth. Doris progressed from file clerk to customer service, and later to sales representative, then Director of Marketing. Upon her retirement, Ms. Ferguson noted that Doris grew into a "very smart businesswoman."
Doris Phillips founded RealSource Title Insurance and Real Estate Closings LLC in 2004 and serves as president. RealSource has five offices in three states and serves an additional 10 states.
Of all her titles, Phillips may be most proud as founder and head of The Circle of Love Foundation, a 5019(c) (3) nonprofit helping children in need throughout Alabama, Tennessee, and Virginia. The Circle of Love Foundation has been garnering awareness, providing support, and giving hope to children in need since 2004. The Circle of Love has touched the lives of more than 9,000 children. From providing backpacks filled with school supplies to hand-selected Christmas toys and other gifts, Doris and her nonprofit help hundreds of children each year. Under Doris' watchful eye and leadership, every cent raised goes directly to helping children in need.
Phillip's leadership led to her being named one of the Birmingham Business Journal's 2014 "Business Women to Watch" and Positive Maturity's 2015 "Top 50 Over 50," as well as other honors. Her leadership and real estate insights have been featured in U.S. News & World Report, Realtor magazine, Good Housekeeping, MSNBC.com, and other notable outlets.
More importantly to her, she serves and empowers others. She is excited when a single mother on her staff can now buy her first home. Her agents, even multimillion-dollar real estate agents, call for her guidance and expertise. She develops leaders, both female and male. And if you ask Doris, she'll tell you that she is just getting started.